Datatronics has partnered with leading manufacturers in the Marine Electronics industry.

Since successfully commercializing the world's first fish finder i n 1948,FURUNO has met customer needs by developing and marketing various types of navigation and communications equipment. Today, we offer equipment to ensure safety, peace of mind, and higher effi ciency for a wide variety of ships, from large merchant vessels, to fishing boats and recreational boats.
As part of our mission to contribute to safe and efficient navigation, FURUNO offers a variety of navigation and communications equipment.
These products are designed for all types and sizes of merchant vessels, carrying both people and goods. With regards to newly-built vessels, we have built up a track record and global network commensurate with our top market share. Leveraging these assets, our business spans from new vessel construction to upkeep and lifecycle maintenance and retrofitting.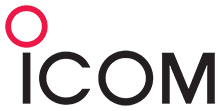 Icom is a leading provider of marine two-way radios and walkie talkies. Stay connected with VHF radios, FRS radios or use our new IP connected radios. Safety should always be your top priority. Icom radios ensure great communications during your time on the water.

Raymarine is a world leader in high performance marine electronics for the recreational boating and light commercial marine markets. Our products are engineered to deliver the very best in visual navigation information and with a legacy of marine navigation technology spanning over 80 years, Raymarine products are renowned today for their ease-of-use, rugged design, and reliability. We are constantly innovating to deliver best-in-class sensors and intelligent navigation systems - making your time on the water safer and fun.

Marine products require high reliability and functionality because ships must be operated safely even under severe weather conditions. The nature of marine communications is changing, such as the increased need for satellite-based location positioning systems and the adoption of GMDSS by certain countries. Because of this changing environment, we offer a wide spectrum of products. We are the leaders in communication equipment covering the HF to VHF frequency, the most important frequencies in marine communications. We also offer products for use in marine leisure activities such as for yachts and powerboats.
Our products are used in the fishing and shipping industries as well as installed in the base stations. We will continue to provide highly reliable products employing the latest in technology to the various market segments. In the area of professional use marine communications, we have received high praise from various countries for providing total solutions to government agencies such as the Coast Guard. We are constantly developing and releasing innovative new products such as the fully waterproof portable transceiver and a multi function remote access microphone making it possible to operate a unit from a microphone.